For My Aspect
A downloadable F.M.A. for Windows and Linux
In For My Aspect (F.M.A.), a first person combat horror game, awaken high atop a lodge on Fluorescent Mountain during an excursion to Alaska for an exciting new aspect. Play through the eyes of Scipione Matella, a rich, novice novelist searching to regain his sense of surroundings. Scipione brought a PC, a cat, a flashlight, and some rations to travel light. Collect pieces of Scipione's digital journal (a "tome") while experiencing beautiful Alaskan vistas and slaying your personal demons. After all, how can you write a novel if you don't have a perspective of the novel's climate?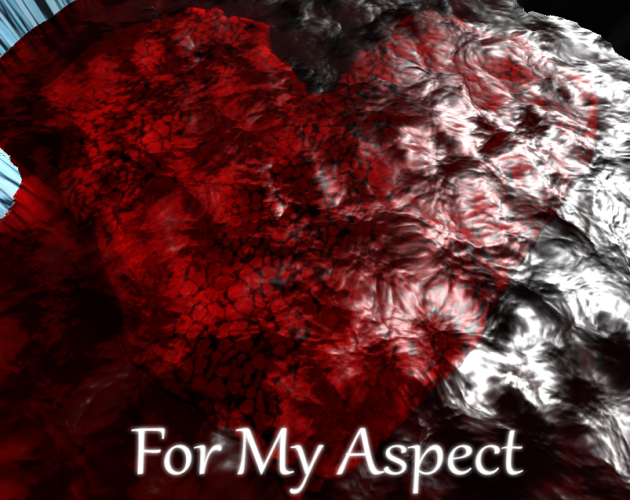 My goal was to create a game as a loosely metaphorical representation of my ADHD. F.M.A. was intended to be about five minutes long, but I expanded on my ideas until I reached its current length of about an hour with 2300 lines of code orchestrating the experience. F.M.A. took about 2.5 months to complete, and some days I worked from dawn to dusk. I managed to create many assets I'll continue to use in my next stories like crouching, prone, and enemy graph pathfinding. I made For My Aspect with the game engine Godot 3.3 (and made in Georgia) and exported with Godot 3.3.3. I already have plans to continue the story in even bigger sequels starting with F.M.A.-2, so please don't try to sue me for my first entry in the series.
60+ minutes of gameplay
2 minutes of original piano/keyboard soundtrack
2100 words of Scipione's tome to collect
Platformer and combat elements
Customizable keyboard and gamepad controls
Difficulty, color theming, and flashlight cheats after beating F.M.A.
Homepage: https://josephcantrell.org/games/fma.php
About me: https://josephcantrell.org/about.php
Purchase
In order to download this F.M.A. you must purchase it at or above the minimum price of $1.60 USD. You will get access to the following files:
For My Aspect Windows.zip
160 MB
For My Aspect Linux.zip
161 MB